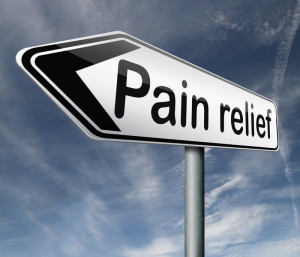 About R3 Stem Cell Centers

R3 Stem Cell's Centers of Excellence in greater Seattle provides treatment options that offer patients hope and pain relief. Hope that potentially risky surgery can be avoided, and arthritis and soft tissue injury can be repaired  with the individual then being able do things like swim, hike, play with your kids again, ride a bike and be… Free of Pain!
Existing pain therapies have been great at decreasing pain by masking discomfort in a "band aid" fashion with medications such as narcotics, cortisone, or NSAIDS. These treatments have been great for relief, but they DON'T fix the underlying problem!
In a study last year, cortisone injections for knee pain were shown to only be effective in 60% of patients on average for 3 weeks. That's it! We can do better, and we are with regenerative therapies!
Fixing Tissue Injury
So how is the condition truly fixed at our stem cell therapy centers in Seattle metro, whether it's back or neck pain, joint arthritis, achilles tendonitis, golfers/tennis elbow, sports injuries, rotator cuff tendonitis, ligament injury?
Regenerative Medicine at R3 Stem Cell centers has the possibility for restoring normal anatomy by using treatment with stem cells, platelet rich plasma therapy and growth factors to promote a healing response in your own body.
Stem Cells are a veritable "blank slate" and can morph into several types of cells helpful for tissue regeneration depending on the environment in which they are placed.

R3 Stem Cell Treatments
R3 stem cell injection treatments including: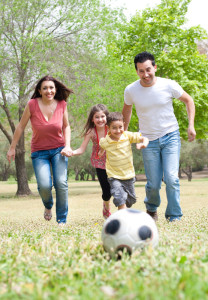 These are all extremely low risk, outpatient procedures. All of the injections are performed either into joints, soft tissue or IV.

Studies are showing these regenerative therapies to have excellent outcomes in healing injury while reducing pain. For example, several professional sports leagues have approved of PRP and stem cell therapy along with the World Anti Doping Association (WADA).
Pro athletes who have undergone regenerative medicine therapies performed include the likes of Kobe Bryant, Garret Richards, Bartolo Colon, Chris Johnson (Jets), Rafael Nadal, Dwight Howard, Tiger Woods in his prime and many more.
Most patients at our Centers have very realistic objectives. This may include just being able to walk farther, breather easier, play with the grandkids and more easily perform activities of daily living. These are very realistic desires when undergoing a stem cell procedure.
All of the treatments at R3 Stem Cell centers are administered by Board Certified physicians.
Mission Statement
R3 Stem Cell centers in Seattle Northgate and Federal Way offer cutting edge regenerative medicine therapies with the possibility of repair, regeneration and restoring damaged tissue. This may offer individuals reduced pain and increases functional ability with outpatient treatments that are low risk and nonoperative. R3 Stem Cell desires to make a difference in patient's lives by helping them avoid surgery and remain as active as desired.
---
Alexey Ryskin, MD
Dr. Alexey Ryskin is certified by the American Board of Anesthesiology and its subspecialty Pain Medicine, with over a decade of experience as a Seattle Pain Specialist. He is highly skilled in all aspects of treating pain, both with medication management and interventional procedures.
Dr. Ryskin graduated from St. Petersburg Pavlov Medical University in 1993 and completed his residency in Hematology/Oncology in one of the leading hospitals in St. Petersburg, Russia.
Qualifications and Experience
ACADEMIC DEGREES:
Medical Doctor, 06/1993,


St. Petersburg Pavlov Medical Institute
EDUCATION AND PROFESSIONAL APPOINTMENTS:
2013-2014 Staff Physician,




Anesthesiology/Pain Mgt.V5 Medical Center,




Richland, WA

2009-13 Staff Physician, Medical Director,




Advanced pain Management Center,




St. George, Utah

2004-09. Staff Physician, Director of Pain Management, Anesthesiologist,




St. George Outpatient Surgical Center,




St. George, Utah

2003-04 Pain Management Fellowship,




Oregon Health and Science University,




Portland, Oregon

2000-03 Residency, Anesthesiology Program,




Yale Yale-New Haven Hospital,




New Haven, Connecticut

1999-00 Internship, Transitional Program (Internal Medicine),




Hospital of Saint Raphael,




New Haven, Connecticut

1998-99 Intensive Care Physician,




Bone Marrow Transplantation Center,




St.-Petersburg State Medical University,




Russia

1996-98 Intensive Care Physician,




BMT department, St. Petersburg Center for Advanced Medical Technologies,




Russia

1995-96 Subspecialty training in Intensive Care/Anesthesiology




St.-Petersburg Academy for Postgraduate Education,




Russia.

1993-95 Residency, Hematology/Oncology,




Petrov Research Institute of Oncology,




Russia

1987-93 Medical School,




St.-Petersburg Pavlov Medical Institute,




Russia
---
If you would like to receive a free consult to discuss stem cell treatment in metro Seattle, CONTACT US or call (844) GET-STEM.

Save
Save
Save
Save
Save